HAUS OF JANE - 4/20 Online Celebration Event
     (UTC)
Events
Date: April 20
Time: 3-6pm Pacific
Place: ONLINE in the Tokeativity Live Studio & Meeting Room
RSVP for login details and password
Cost: FREE FOR TOKEATIVITY BUSINESS & GRASSROOTS MEMBERS
Basic Members: Pay what you can, sliding scale $0 - $25

HAUS OF JANE IS BROUGHT TO YOU BY:
TOKEATIVITY
WOMEN EMPOWER IN CANNABIS
WHITE BUFFALO EVENTS

WELCOME TO HAUS OF JANE
Join us from the comfort of your own home for a one of a kind, interactive online women's conference celebrating our favorite high holiday! This event features an amazing platform with a Main Stage and speakers, Breakout Networking Sessions and SO MUCH MORE!
If you wish to participate as a valued sponsor or contribute, contact our Sponsorship Director Courtney Freeman IG @White_Buflo.
Call or Text 424-259-2261 or send a message . 


THANK YOU TO OUR AMAZING SPONSORS SUPPORTING
FEMALE AND MINORITY-OWNED BUSINESSES
SOCIALIZE & NETWORK FROM THE COMFORT OF YOUR OWN HOME!
Speakers:
Join us for networking breakout sessions with these bad ass women in Cannabis!
Dee Dussault – GanjaYoga
Britt Woodbury – Live Painting "Get Creative" Session
     Download Still Life to Paint Here
     Or choose your own creative project.
Brittany Carbone, Tonic – North East
Jane Hardoon and Anita Boras, Elevate CBD – West Coast
Jamie Cooper – Midwest
Masha Belinson, ACS Laboratory VP of Corporate Development – South
Jennifer Whetzel – WomenInCannabis.Study
We have so many exciting prizes from our sponsors, so look forward to that too!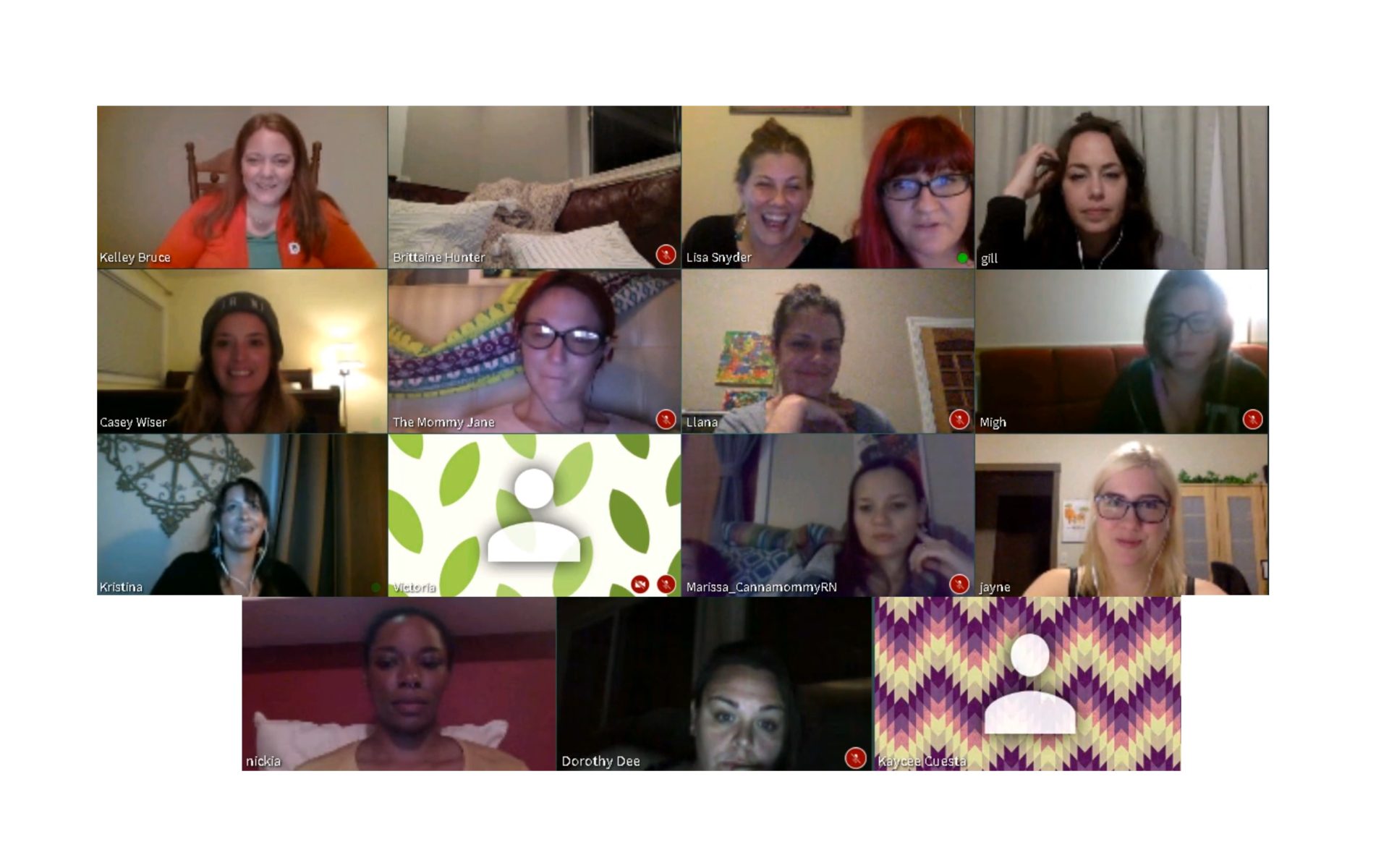 HUGE THANK YOU TO OUR COMMUNITY CONTRIBUTORS
Kendra Losee
CJ Burkett
Stephanie Sain
Jenn Koelliker
Katherine Bierwas
Helene Blanchette
Shawn Wagenseller
Tiffany Watkins
Lynda Wilkins
TraceTrust
Amanda Brenneman
Shawna Ogletree
Kaya Harvest
Sarah Hirschfeld
Monica Pignataro

@Kami Minnite-Castro
Tokeativity Has Been Featured In: